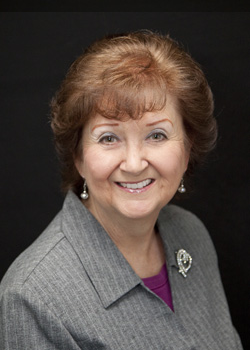 Dr. Mary Born is a traditional naturopath and has been active in the natural health arena for more than 35 years. Her interest in helping people understand the importance of good nutrition was first expressed by teaching classes in whole grain bread baking and food dehydration.
She has studied iridology, herbal medicines, muscle testing techniques, body systems, emotional healing, techniques in bodywork, aromatherapy and Flower Essence therapy. She currently holds certifications in Alternatives to Prescription Drugs, Aromatherapy, Flower Essence Therapy (a technique used in helping with emotional healing) and Traditional Chinese Medicine. Dr. Mary is a Certified Natural Health Professional, Master of Holistic Healing, as well as a practicing Traditional Naturopathic doctor.
She has been an instructor for the Tree of Light Institute for over 10 years and is a member of the American Herbalist Guild, The American Association of Nutritional Consultants and a Professional member of Flower Essence Society. She obtained her Doctor of Naturopathy degree from Trinity School of Natural Health.
In addition to seeing clients on a professional level, Dr. Mary teaches adult and community education classes, has facilitated a 9-month course on Holistic Healing that includes Herbology, Muscle Response Testing, Constitutional Iridology and Emotional Healing work along with understanding body systems. She has instructed at two local Myomassology Institutes where she taught Herbal Remedies and Iridology. Dr. Mary teaches college level courses for nurses and other interested adults at Henry Ford Community College—Center for Life Long Learning. These classes include Understanding Digestion; Women's Issues, Circulation, Digestion, Brain Health and Aromatherapy.
Dr. Mary authors a monthly newsletter and writes a free weekly health message she calls Herbal eGram to educate people about herbs and health. To receive this weekly eGram click on the email link above and put in the subject line "Please subscribe me to Dr. Mary's eGram." 
Dr. Mary lives with her husband Dr. Bruce Born; has a son Dr. Bryan Born and daughter in law Dr. Carol Born who all work in the same clinic in Southfield. She also has a son Michael Born who is an architect and a daughter in law Emily Born, who live in Boston. Dr. Mary has three granddaughters, Jessica, Sarah, and Katie as well as a grandson, Zachary. She feels lucky to live close to her two granddaughters Jessica and Sarah. Dr. Mary is so grateful she had the chance to assist her daughter in law Carol, in homeschooling Jessica and Sarah for 15 years. Being a "Teacher/Learner" is a big part of Dr. Mary's philosophy.
Dr. Mary Born is an avid gardener at her home in Waterford where during any given growing season she plants around 50-75 flats of flowers and vegetables. She believes in growing food naturally and organically and encourages others to do the same. Dr. Mary has a wide variety of subjects she speaks on during her health lectures. To see a schedule of classes click on the Calendar tab. If you would like to have Dr. Mary speak for your group see her contact information below.
Proud graduate of Trinity College of Natural Health
Degrees in:
Naturopathic Doctor
Certified Natural Health Practitioner;
Certified Nutritional Consultant;
Also certified in Aromatherapy and Flower Essence Therapy
Contact info:
15831 W 12 Mile Rd
Southfield,MI 48076
248-752-8024
For Appointments Call: 248-559-6763