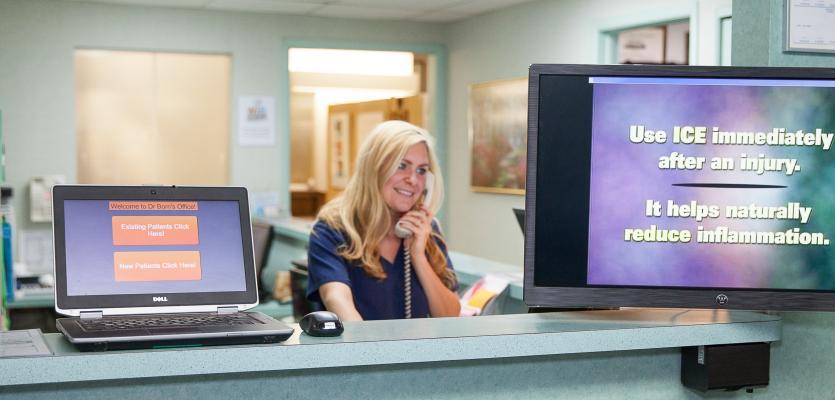 Chiropractic Natural Health Associates is the home of Painless-Chiropractor.com, conveniently located in Southfield, MI. We reserve time for emergencies and new patients every day, so you can get in today! Call (248) 559-6763 and we'll handle the rest. We are centrally located in Southeastern Michigan, minutes from Interstates I-696 and I-75. 
Painless Chiropractic Care is Real
We achieve painless chiropractic results through the use of state-of-the-art instruments that deliver precise, gentle adjustments. NO cracking, popping, twisting EVER in our office!  All our physicians are certified and take yearly continuing education training to stay sharp. We have a bio on each of our doctors and staff so you can get to know them. Our doctors are proficient in the following techniques: Activator Methods Chiropractic Technique,  Brimhall Technique , Applied Kinesiology (AK), and Total Body Modification (TBM).
Chiropractic Care, Massage Therapy, Naturopathy, Nutrition and More!
Our office is a multi-disciplinary office, offering Naturopathy and Massage Therapy. Schedule a massage today from a selection of massage therapists (248) 559-6763. We are also trained in nutritional advice, and have a Doctor of Naturopathy available to answer herbal and nutritional supplement questions. We carry a large selection of nutritional supplements from leading companies including Standard Process, Nutri-West, and Nature's Sunshine. Come browse thousands of the most sought after vitamins, from Vitamin D, to multi-vitamins for stress relief, to Herbal Weight Loss packages,  or simply make an appointment for a consultation with our naturopath (248) 559-6763.
Holistic Healthcare Leader in Southeast Michigan
Our Chiropractic Philosophy is a painless, holistic, non-surgical and non-invasive approach to pain relief and lasting health. We help people with all physical musculoskeletal pains including low back pain, headaches neck pain, tingling and numbness.  We welcome patients who have been injured in motor vehicle accidents (auto accidents), as well as people who have been hurt on the job (Workmen's Compensation). We handle all your insurance details, and can check your coverage even before your first visit! Call today: (248) 559-6763.