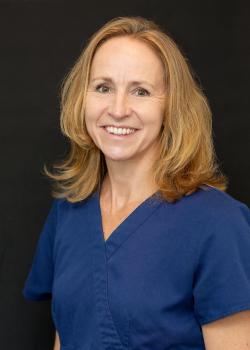 I was born and raised in the suburbs of London, England. After university, I worked in investment banking and then decided I wanted to see a bit of the world before settling, so I trained hard and played squash at various tournaments around the world. I met my husband when we were both playing squash professionally and his dream after his professional career was to come to the US to teach the game here. We immigrated in 2001 and spent our first 3 years near Dayton, Ohio, then we moved to Brooklyn, New York for another 3 years and finally came to Birmingham, Michigan 13 years ago where we still live today with our two children.
I have a BSc (hons) degree in Sports Science and French from DeMontfort University in England and I got certified as a sports massage therapist in England before coming to the US.
Three states and two children later, I decided to pursue massage therapy again because I strongly believe that it is one of the most powerful tools for healing the body and mind. I studied at Oakland Community College, got my license in 2014 and have been working in the field ever since.
It's not often that people can say they truly enjoy their work, but I feel so lucky to work in a profession where I can help make a positive difference in the health and well-being of my clients.